"The Art of DJ Entertainment"
(800) 386-3573 (908) 441-2427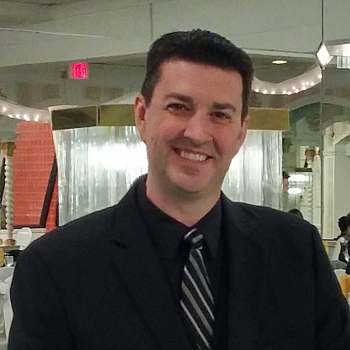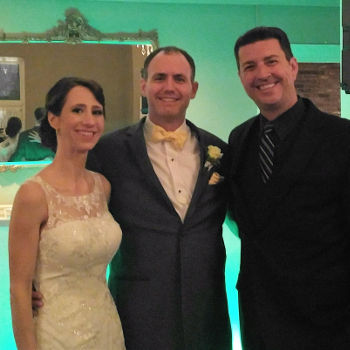 Emcee Pat Lyons
As the youngest member of the Fantasy DJ Productions family, Pat has had the pleasure of learning from some of the greatest mentors in the business and is ready to share his knowledge with YOUR party! He has the special skills of knowing exactly what to play at the exact right time, reading/interacting with the crowd and accommodation.
Pat takes great pride in providing his clients with the most memorable event of their lives. You will be very pleased by his demeanor and energy from your first conversation with him until your party is over. As an experienced entertainer, DJ and emcee, Pat can provide you with the exact style of entertainment you are looking for no matter how much—or how little—input you give him. Of course, he does like making new friends, so talk to him for a couple minutes, okay?
His equipment is state of the art, including QSC, American Audio, HP, Virtual DJ, Shure, Chauvet LED Lighting and more. As far as music goes, he is constantly building on a collection of over 50,000 songs. But if that isn't enough, he will be excited to add new songs to his music collection just for you!
When you choose Pat Lyons as your DJ, you are making it clear to all your guests that your event will be a huge success. Pat loves what he does, he does what he loves, and you will love him for it! (And he loves to be loved!)
A little more information about Pat...
Emcee/Entertainer since 2011.
Graduated from William Paterson University in 2000.
Fully-insured to meet ALL catering hall requirements.
References available upon request.
Some past parties and events that Pat has hosted...
Alex's Lemonade Stand (Mendham).
PTC Charity Basketball Games (Montville).
Numerous birthday parties, children's parties and school events.
Read what clients have to say about Pat...
---
---
Dear Pat (And Nick)
I wanted to say thank you so much for the wonderful time we all had on Friday. It takes them a while to warm up but they really had a wonderful time. I've gotten so much positive feedback that the event was the best yet! Thank you for putting up with all the shenanigans. Your choice in music was perfect for the mood of the crowd. You were able to read everyone very well and everyone was very happy. :)
Thank you so so much!
Kaylene Merselis
Office Manager, Slalom