Fantasy Productions
"The Art of DJ Entertainment"
(800) 386-3573 (908) 441-2427
Anthony Vazzano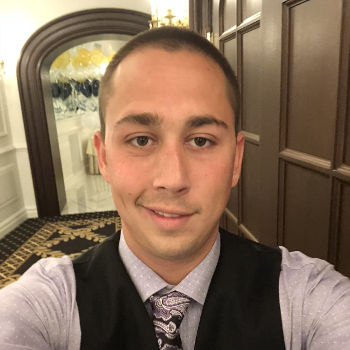 Anthony Vazzano has been working in the entertainment field for over 11 years. Beginning his career as an audio and lighting engineer for many different types of events, it was only natural for Anthony to find himself entering into the world of weddings and DJing. That experience in sound and presentation assures that Anthony will make your event memorable and unique.
Anthony's philosophy is simple: the event is all about you and your guests. Working with many bands and DJs over the years, he has learned what works (and what doesn't) to develop his own style of entertaining a crowd. Anthony focuses on keeping the party going from behind the scenes with a wide variety of music and lighting rather than over-using the microphone from the dance floor.
The entertainment and production fields are Anthony's full-time job. Aside from parties and wedding receptions, he works with clients on plays, concerts, musicals, corporate events and any other occasion that requires a microphone and/or a stage.
Besides entertaining, Anthony also enjoys rock concerts, bowling, going to the dog park with his dog Scooby and spending time with friends.
A little more about Anthony...
Emcee/Entertainer and DJ for 11 years.
Veteran of over 800 parties.
Three years of Audio Engineering study.
Fully-insured to meet ALL catering hall requirements.
References available upon request.
Some of the events Anthony has hosted...
NJ Devils private events.
Worked with many other big name celebrities and bands including: The Misfits, The Machine, Rob Thomas, Ben Platt, Arielle Jacobs, Dr. Oz, Candace Cameron, Queen Latifah and Jim Breuer.