Fantasy Productions
"The Art of DJ Entertainment"
(800) 386-3573 (908) 441-2427
Fantasy Productions offers live music for your cocktail hour or ceremony...
Are you interested in live music? We can incorporate experienced live musicians into your pre-ceremony, ceremony and cocktail hour. Our options include solo musicians, duos, trios or quartets playing piano, cello, violin, guitar and/or harp. The short videos below showcase some of the talented musicians we have available to entertain your guests.
Violin & Keyboard Duo
Singer/Keyboardist
Guitar & Violin Duo
Singer/Keyboardist
Harpist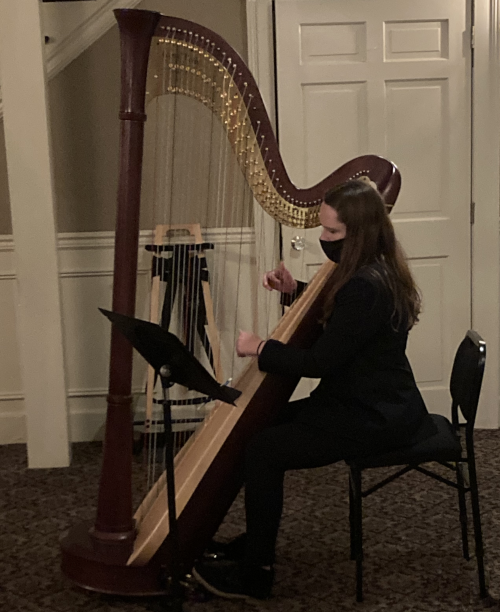 Percussionist
A live musician can make your day extra-special...
Imagine your guests' reactions when they see and hear romantic harp music being played during your ceremony. Or the looks on their faces when they are greeted to your cocktail hour by the sounds of a sweet violin being played live. Perhaps an intimate string quartet? Fantasy Productions looks forward to discussing all of our live music options with you.