Fantasy Productions
"The Art of DJ Entertainment"
(800) 386-3573 (908) 441-2427
Bob Albrecht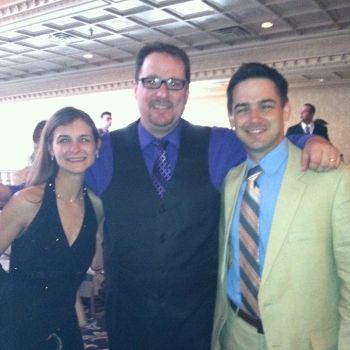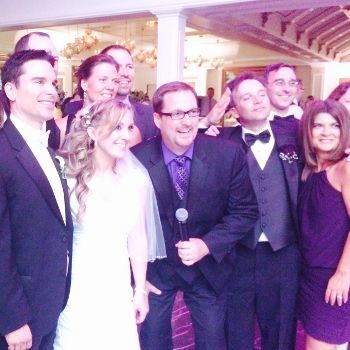 Bob Albrecht has been entertaining crowds at a variety of functions for over 34 years. "Cutting his teeth" with the state's preeminent mobile DJ business in the mid-80's, Bob was one of the company's top selling entertainers when he struck out on his own to form Fantasy Productions.
Bob has a fun and exciting...yet sophisticated...style that makes him one of Fantasy's top performers. He has parlayed a love of music and a keen ear for the latest musical trends into a successful career as a mobile entertainer.
Having hosted well over 2,500 parties, DJ Bob has the experience and expertise to make any event truly memorable. He will travel almost anywhere to perform, having entertained throughout New Jersey, New York, Connecticut, Pennsylvania...even Georgia!
When not performing, Bob enjoys spending quality time with his wife, Danielle, and their daughters Stephanie and Victoria, playing ice hockey, running and reading.
A little more about Bob...
Emcee/Entertainer and DJ for 34 years.
Veteran of over 2,500 parties, including 1,900 weddings and 300 Bar/Bat Mitzvahs.
Four years of Radio at William Paterson University.
Fully-insured to meet ALL catering hall requirements.
References available upon request.
Some of the events Bob has hosted...
New York Rangers 1994 Stanley Cup Victory Party at Gracie Mansion.
Senator Bill Bradley's 50th Birthday Party.
Fantasyland Fundraiser for Morristown Memorial Hospital Cancer Center.
American Red Cross Heroes Gala
Lance Armstrong Cancer Foundation Fundraiser
Wheel to Heal Fundraiser
Embrace Kids Foundation Holiday Party
Read what clients are saying...
Hi Bob,
The Keysers have returned from Italy and are slowly coming back to reality.
I wanted to let you know that I submitted a raving review - I could not have been happier with your services on our wedding. You made the day that much more awesome. Thank you for all of your hard work and for just being an awesome person. If anyone asks for my recommendation, you 100% have it.
Thanks again!
Maria
July 2018
---
Hi Bob!
I just wanted to reach out to say THANK YOU for doing such a great job at our wedding! Everyone had a blast! The night went by so fast and then the shuttle was yelling at us to get on so I never had a chance to say good bye. We'll be sure to write a review! Thanks again Bob for making our wedding so fun!
Debi Doyle
June 2018
---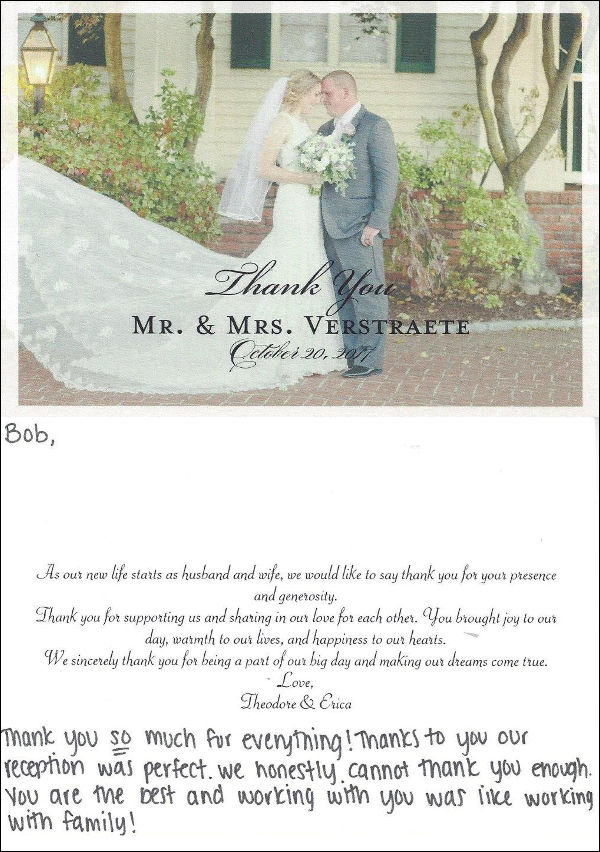 ---
Hi Bob!
Don't know where to begin so I guess I'll just start with THANK YOU! We've received such great feedback from our day including how great the music was!
I've had more people, including Lou your assistant, tell me that they've never seen a bride (or me) dance so much. I enjoyed every minute of it and it is exactly what we envisioned back in June when Lenny and I were taking on the golf cart tour by Mr. Avondoglio. My only regret is that the music was soooooo good that I didn't really get my eat on while we were there and my feet were KILLING me on Monday. I responded to your Instagram photo with a comment. Referrals totally Rule and you guys rocked our reception right!
Thanks again for being such great entertainment in such an outstanding venue. All the pieces came together and it was perfect!
Will keep you in mind for any future gigs.
Rock on!
Amy & Lenny De Blaker
March 2018
---

---
Dear Bob,
Our sincerest thank you for an amazing evening. We were so pleased with your services and I know our guests were too. You really made the night fun and accommodated all of our requests. I'd like to write a review for you somewhere, is there a website you'd prefer? Let me know! Thank you again!
Erin and Dan Barrett
November 2015
---
---
Bob-
I just wanted to say THANK YOU for doing such a fantastic, amazing, phenomenal job at our wedding. You truly helped make it the perfect evening and kept the energy up the entire time. It was absolutely everything we could have asked for and more. I already gave your name to two of the guests who wanted to steal you for their upcoming events! Posting your pictures with our hashtag was a great touch too - yours were some of the best! From the ceremony to the last song of the night, we had nothing but an amazing experience. You not only provided great music and emcee skills, but you also went out of your way to make sure we were comfortable and informed about what was going on. Made everything run so smoothly. I will be giving you rave reviews across the (internet) board!
Thank you so much,
Molly and Colin Callaghan
P.S. I wanted to send you a thank you note, but couldn't find an address. Hoping this will suffice! Feel free to use our testimonials anywhere and everywhere. :)
October 2014
---
---
Hi Bob!
Sorry it took me so long to write this, but thank you so much for being our DJ! You did an amazing job and everyone kept saying how happy they were with your performance! I must say you did an awesome job at playing all kinds of music to entertain every age group! We can not thank you enough for making our special day nothing short of AMAZING!
Lauren & Josh Ziegler
May 2013
---
---
Hi Bob,
Sorry it took this long to write this e-mail but things are finally settling down after the BIG event on 10/29! Oh yes and let's not forget my son's wedding was on that day! Thank you for risking yourself through the snow storm, power outages, wires and trees blocking several roads to make it to the wedding @ the Grand Colonial. You were wonderful! People were so ready to dance and relax and put the weather behind us. We were completely stressed by the time we arrived at the venue. And there you were to make what could have been a day of all obstacles, the best party ever and an evening to remember!
Everyone who made it to the reception so enjoyed the music and dancing...I think that was obvious as the dance floor was always packed! The only thing they mentioned is that the party ended too early. We wanted to dance the entire night away! LOL
Thanks for being there and making our event so very special. We are so grateful to you!
Best Regards,
Mother of the groom
Vicki Seidel
November 2011
---
Bob,
It was our pleasure, please let us know if there are any other sites you would like us to write a review, as we would be more than happy to recommend you. You really did make our wedding and we can not begin to thank you enough! I also wanted to pass along that the catering managers at the Tarrytown House also commented on how much they enjoyed working with you and how impressed they were with you!
Hope your wife is doing well.
All the best,
Lauren & Steve
September 2011
---
---
Hi Bob!
I can't believe it's been 3 weeks already since mine and Billy's wedding! I just wanted to email you and tell you thank you for an awesome evening! You really helped make mine and Billy's wedding so much fun and so memorable! The music was great....everybody was up and dancing! People we never usually see dancing were dancing! It was unbelievable! We are still getting compliments about what a great job you did and how much fun our wedding was!
Your motto of "If people aren't eating, they should be dancing," was perfect!! I honest thought people would just be dancing like at any other wedding...when all the food courses are done being served, then people would dance. That was not quite the case (which was awesome!), and Billy and I absolutely LOVED how you had people up and dancing in between each course at dinner! : ) We've never seen that before, and neither has anybody else! It was such a fantastic idea....everybody loved that! It kept the party going, but you also provided beautiful, quieter music while people were eating. We quickly realized how literal your motto was, and we can't express enough how much we loved it!! We didn't want some ordinary wedding, and this really made our wedding stand out to people. It was something different that everybody remembered! You made our reception exactly how we wanted it....everybody had a great time, had fun and were relaxed!!
All meetings and conversations we had with you about the wedding were easy and comfortable! Billy and I enjoyed meeting you very much and truly enjoyed having you being part of our wedding! You made everything extremely easy for us, and you were very informative and helpful through all the planning!
A thousand thank you's again for your help in making our wedding so amazing! Billy and I can't stop talking about it, and we truly are appreciative and absolutely love everything you did for our wedding! We didn't want the night to end!!
Have a great and restful summer!!!
Thank you so much!
Jenn and Billy Schanz
July 2011
---
Hi Bob,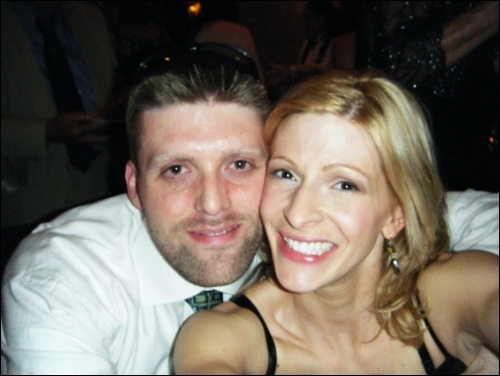 Sorry to send you this thank you so late. We were so happy with your work at our wedding. It was perfect! Just what we wanted and we received tons of great feed back from family and friends (both young and old) about what a fantastic job you did. Really from the bottom of our hearts, thank you for doing such a great job, we could not have been happier, you were friendly and fun and made everyone have a great time that we will always remember.
Let us know if we can help in reviewing the company any time or use us a reference!
Sandra and Ryan Steedle
June 2011
---
---
Hey Bob,
Thanks again for a wonderful job at our wedding. I noticed that you worked in a number of different types of music and was happy to see that both younger and older people got up and were dancing. I know we made a few last minute changes but I was glad everything ran smoothly. People really loved the props too - I only wish I had taken a mike for myself. I gave you a nice review on the Knot.
Thanks again.
~Rosann
June 2011
---
---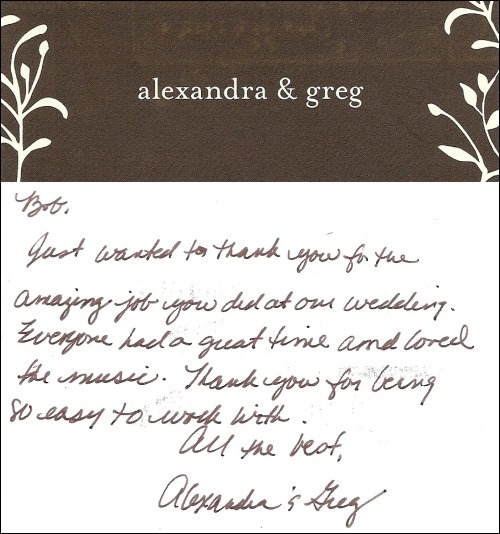 ---
---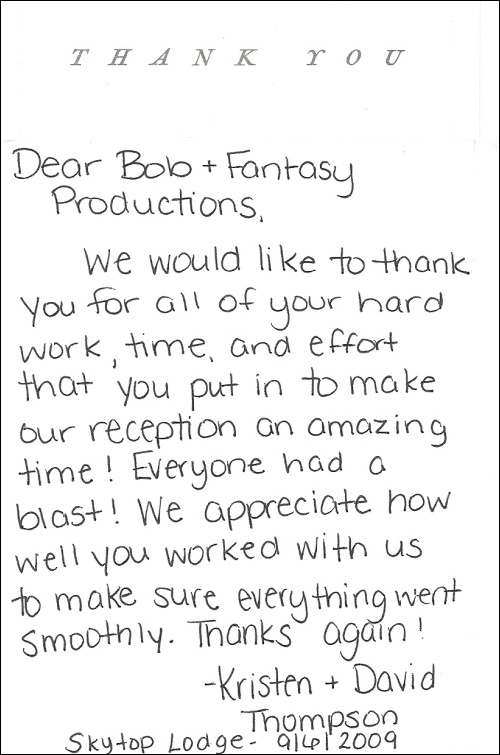 ---
---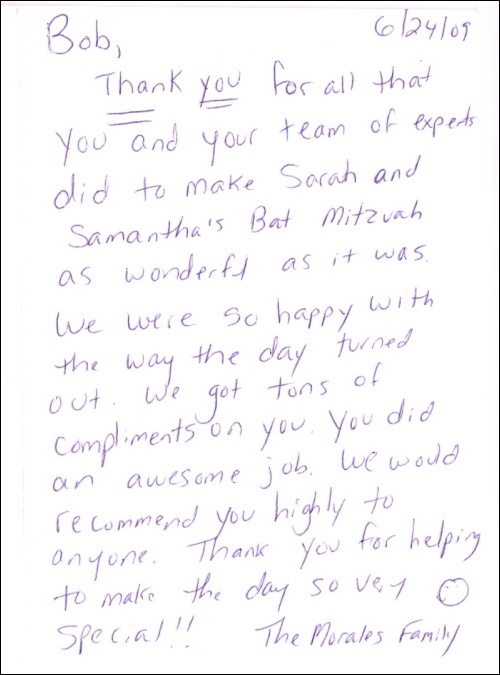 ---